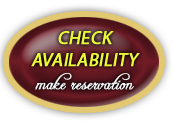 We are much more than a Dallas area Luxury Inn & Spa and much more than a culinary delight, it is about love and respect for whole foods. It is also about creativity!
Each of our hands-on cooking classes centers on a
farm to table
cuisine. This expression exemplifies the purity of our food. We have raised heritage crops for years. We do not raise any crop that has been genetically altered in any way. We are pesticide free and use only true organic farming with not only our crops and dairy products but all of our animals as well.
The meats we serve are from our own animals and they do not receive any shots or steroids and are fed grains fruits and vegetables from our fields. We milk our own dairy goats each morning and use the fresh milk for cooking and cheese making.
We keep bees for fresh honey and utilize the wax for our handmade Artisan cheeses. Part of your cooking experience may include if you wish, a walk through the gardens collecting vegetables to cook, gathering the eggs and collecting the milk from the barns. It can also go into further detail in teaching you to dress out a chicken or rabbit if you wish.
Marcia, our Owner/Executive Chef is classically trained at the finest Epicurian schools in Europe and has studied under 2 and 3 star Michelain chefs. She uses French, German, Italian and Near East techniques. Each culinary course- whether it is the cheese making course or the food course will be tailor made to prepare dishes you wish to prepare. You will learn basic and advanced techniques, you will take home the recipes you prepare. Our courses will allow you to build your confidence by teaching you principles and techniques.
Cheese Making Course:
One day course/Arrive at 8:00AM, the course will take approximately 6 hours. There will be a light lunch break where you will enjoy a fruit, wine and cheese sampling of not only the cheese you prepare but some beautiful heavy aged cheeses as well. You will also receive some cheese recipes and a jar of Chevre to take home. One couple as a private course $599. The course may be shared among a group of friends as well up to 8 people for $129 per person (minimum 6 people)
Culinary Cooking Course:
One day course/Arrive 8:00AM, the course will last approximately 6 hours. Wine is enjoyed during the course. We will include a sampling plate of some of the foods we have created along with our fruits and aged cheeses for a light Italian style Enotecha lunch break. You will be given the recipes you prepare along with some treats to take home. Guests staying on a Saturday night or on a night we are doing the five course dinner will need to add the five course dinner and are invited to dine at the chefs table in the kitchen during dinner and are allowed to roam the kitchen to pick up additional techniques or to just view the workings of a serving kitchen.
One couple as a private course $639. The course may be shared among a group of friends as well up to 8 people for $139 per person (minimum 6 people)
Everything is seasonal to the moment! The ultimate farm to table experience in the Dallas area!
Selected by BedandBreakfast.com as one of the top 10 culinary Inn experiences world wide!