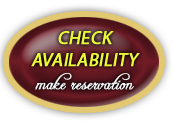 The gourmet meals here started years ago with a garden and cattle and has become an evolution of food; an endless pursuit to accomplish dining perfection.
Farm to table cuisine, is an expression that exemplifies the purity of food. We have raised heritage crops for years. We do not raise any crop that has been genetically altered in any way. We are pesticide free and use only true organic farming with not only our crops and dairy products but all of our animals as well. The meats we serve are from our own animals and they do not receive any shots or steroids and are fed a feed pellet made from grains fruits and vegetables from our fields.
We raise our own dairy goats, chicken, rabbits, tilapia and beef. All cheeses are handmade artisan cheeses made from our milk. We keep bees for fresh honey and utilize the wax for our handmade Artisan cheeses.
We serve a single, ever-changing prix fixe gourmet menu Saturday nights that are entirely determined by what is being harvested at this moment. We offer our casual dinners on other nights.
A former estate ensconced in a bucolic rolling countryside setting, Elm Creek Manor is as much a classroom as it is a culinary delight. Chef and Owners Marcia & Bradford Scarbrough take pride in walking around the property showing visitors the way the llama, goats and chickens each live in harmony with each other and perform their functions. Or plucking the first squash and tomatoes from vines in the two large gardens and explaining their organic methods.
But the proof, as always, is on the plate. And when you taste an egg gathered that morning, lightly whipped and perfectly folded with a dolloped of fresh Chevre and laid upon a bed of greens grown on the property, you'll know that this place is not just about theory. It's about really delicious perfect food.
Part of your experience here, if you wish, may include a walk through the gardens, helping collect vegetables to cook, gathering the eggs and assisting in milking.
Everything is seasonal to the moment! The ultimate farm to table dining experience!
All meals require prearrangement with reservation and prior to arrival.
Selected by BedandBreakfast.com as one of the top 10 culinary Inn experiences world wide!
Come let the experience begin..............