Tailor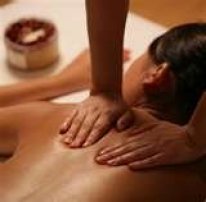 ed for him or her. As you begin the experience relax with a cup of detoxifying herbal tea and pastries.
One 70 minute Hot Stone Massage or 80 minute Swedish Massage
Hot mulled wine tinctured with herbs to relieve stress.
Aromatherapy Body Scrub.
A delicious spa lunch lunch w/ dessert & beverages.
Therapeutic Herbal Facial.
Spa manicure (French or American)
Spa Pedicure (w/ warm stone pressure point stimulation).
Healthy snack tray & vitamin water or champagne.
Lovely Spa basket to take home.
$699 plus tax/service
(7 hours)